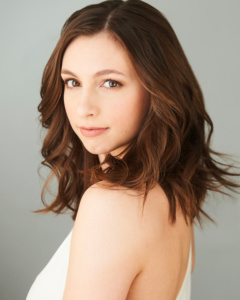 Sierra Richardson
Sierra is an emerging dance artist who received her BFA Honours in Performance Dance at Ryerson University. Sierra has performed in works by Heidi Strauss, Marie Josée Chartier, Valerie Calam, Alejandro Cerrudo, Kate Hilliard and Gadfly. Most recently Sierra spent the last 6 months touring Europe as a dancer for Norwegian Creative Studios onboard the Regent Seven Seas Explorer. Sierra has had the opportunity to teach and choreograph for Ryerson Dance Pak, Premiere Studio of Dance and Peterborough Arts for Awareness summer intensive; ONE EARTH and is very excited to join the Epiphany of Dance team, continue teaching and sharing her passion for dance.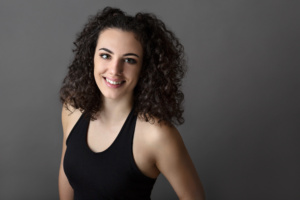 Annmarie Filippini  Trained in Airdrie Alberta in a variety of classes, workshops, and competitions, Annmarie received many awards and scholarships and specializes in Acro, Jazz and Contemporary along with Ballet and Commercial dance.  She has performed with Encorp Dance Collective, Calgary, AB, and as a student dancer with Ballet Jorgen. She's participated in the performance of the opening ceremonies for Relay for Life and danced in the pre-show game for the Harlem Globetrotters and has worked with various artists with Decidedly Jazz Danceworks, Calgary.
Annmarie holds a Diploma in Dance Performance from Centennial College and is receiving her Performance and Design, B.F.A., Spec. Hons. Visual Arts Degree. Annmarie has completed her Certification in Acro Dance Adjudication, Acrobatic Arts Module 1 and 2, Acro Dance Pre-school Certification and is working towards her qualification in ADAPT Jazz (completed year 1).  
While love of dance and a passion of teaching has brought Annmarie to her students, she is always looking at continuing her progression as a teacher, a dancer and a choreographer.  
Megan Oko (Guest Teacher)
Since childhood, Megan has trained in dance styles such as Ballet, Jazz, Contemporary and Musical Theatre in Montreal, Kingston and Toronto. In 2006, she moved to Toronto to pursue the arts further. She graduated from the George Brown College Dance Program and decided to continue her education at York University where she completed a BFA honours in Dance, specializing in teaching, and a minor in French Studies. Currently, she is commencing a Bachelor of Education at York University. Megan is passionate about teaching and inspiring children and youth, and about implementing the arts in our society.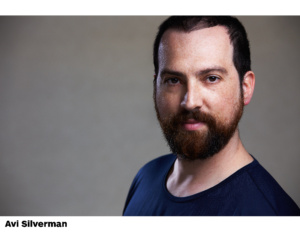 Avi Silverman (Guest Teacher)
born in Jerusalem, Israel and began his training at The Jerusalem Rubin Academy of Music and Dance. Avi moved to Toronto to continue his studies at Canada's National Ballet School. He graduated in 1996 and joined The National Ballet of Canada becoming a Second Soloist in 2004. While with the company he has danced in numerous rolls including the White Couple in Forgotten Land, Mercutio in Romeo and Juliet, The Organ Duet in Soldiers Mass to name a few and has worked with many different choreographers such as Crystal Pite, James Kudelka, Peter Wright,Jhon Alleyne and more. In 2009 Mr. Silverman retired from The National Ballet of Canada.
In 2012 Mr. Silverman graduated from the Teacher Training Program at Canada's National Ballet School.
In 2010 Mr. Silverman created a work for Cadence "City Connect" titled 'Change' which marked his choreographic debut for a dance company. In June 2015 his first Dance Film 'Diversion' came to light. On July 2017 he produced and choreographed his first full evening of dance titled HAI/18 in Toronto both shows were to a sold out audience. On January 2018 his company was invited to take part in the 25th anniversary of Dance Ontario Weekend performing his new work "Anvil 18", and on May 2018 his company performed as part of the Spotlight on Israeli Culture festival a full length evening including a commission for the festival titled In Between. On January 2019 In Between was performed as part of Dance Ontario Weekend.
The press about Anvil 18
"Avinoam Silverman's contemporary ballet demonstrates the incredible possibilities of this art form with its strength, beauty, focus and, at times, a sense of playfulness."
Elise Tigges, January 2018, The Dance Current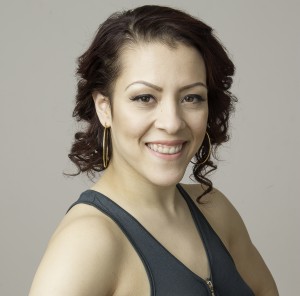 Caddy Superville (Guest Teacher)
At the age of 13, Caddy began training in recreational jazz and competitive hip-hop. She received a scholarship through competitive dance to attend the O.I.P summer dance intensive for a week long of professional training from choreographers such as, Luther Brown, Neekz and Mariano. At the age of 14, Caddy starred as the lead character in the Christian Musical, "At Last" produced by Alinka Chambers. She recently starred in the Musical production known as, "Mute" as a main character, this play sheds light on the social issue of bullying, which is an issue Caddy is extremely passionate about. Caddy is a former member of the company, School of Mayhem, where she first started performing for charities, social events and school programs at the age of 16.While attending York University for Social Work in 2009 she became a member of the school's hip hop team "Style Wize". Since then Caddy has trained and performed with companies including Nexx Level, DLM, Dark, BOSS, and now currently with the company Gadfly and the dance crew, DEUCEnDIP. She formed a partnership with "Cheech" creating a waacking duo called the Queen of Hearts in 2014. Caddy has choreographed and back up danced for artists including; Gina Lee, Asha Lee Simone, Jennie Laws, RoeNelle, Haley Small, ALSNDRA and Masiaone. Caddy has choreographed for the Urban Myth Show at the Next Stage Festival, Urban Legends at the Fringe Festival, The Waaquettes at the Raw Artists Showcase and The Outside Looking In Showcase. Caddy has performed for numerous Community events in Toronto such as; Bazaar, Choreographer's ball, Manifesto, Unity, the Unplugged Festival and many more.Caddy can be seen in the following music videos, "Change You" Jenna G ft Drake, "Some Say" by the Airplane boys, "Reach on out for love" by Machel Montano, "Prison Riot" by Flosstradamus ft Lil Jon and The official "We Day" Music Video. Her training consists of hip-hop, waacking, Jazz Funk and house dance in Toronto and in New York City. She currently teaches drop in classes at The Underground Dance Centre and The Toronto School of Burlesque.  Caddy is known for her enthusiasm and is determined to continue her growth and give back to the dance community as much as she can. Desired most is traveling to gain and provide knowledge to and from other dancers and those who wish to learn.